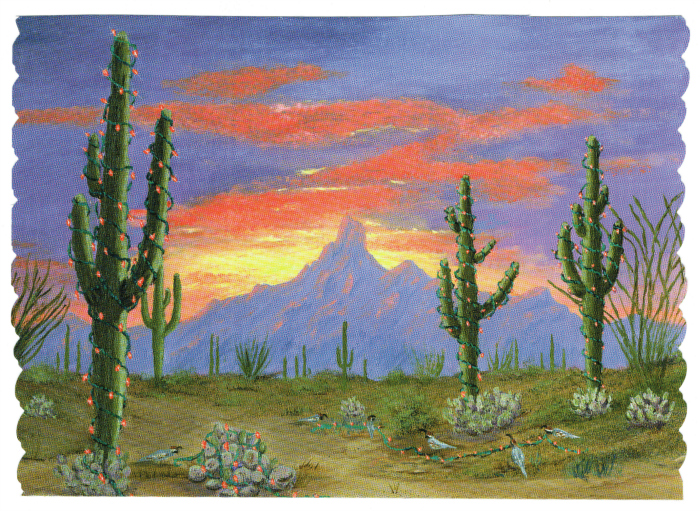 On July 1st, 1990 I met Monty, on the dance floor of the local western bar. What started as a country dance lesson turned into years of romance, he is my best friend and soulmate. The Texas two step was just the beginning of our adventure together; this wasn't the first rodeo for either of us, but since we've been married for twenty-five years  we refer to it as 'our personal best.'
We retired in 2002 and we've enjoyed the years traveling all over the United States. Our home is in Tucson, Arizona, a perfect place to spend the winter.  The summer in Tucson is on the toasty side so we enjoy traveling when the temps reach triple digits here in the Old Pueblo.
Many people use their RV like an apartment parked for the winter in the sun belt or the summer in the mountains.  We figure the thing has wheels for a reason, we are always eager to see what is around the bend or over the next hill.  We have never been good at just staying in one place for long.
Mattie, the wonder dog (2003 – 2008) and Zoe dog, queen of the universe, are our traveling companions.  Both of these beautiful girls have allowed us to meet people everywhere.  Occasionally we run into  same people we've met previously and  although they might not remember us, they remember Zoe.  Meeting people is the best part of RV travel.
Traveling with us will give you a glimpse of America's backroads, small towns, and more than thirty National Parks.  We've traveled from British Columbia to Nova Scotia; Oregon to the Florida Keys. The only state we can't tell you anything about is North Dakota.
Amusing  Musings and Life Explained (sort of) – are stories about the big things and little things that make up life.  I hope the stories provide an ahh moment or a chuckle.