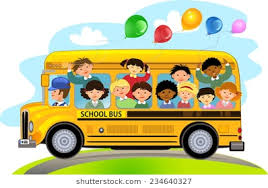 Today I'm borrowing stories from two of my favorite moms.
Monty's daughter, Noel, wrote to tell us about her first born, Will, starting kindergarten. I found her description of the first letting go experience very touching. My daughter, Tricia, wrote about her youngest, Tommy, moving to the dorm at ASU. Her feelings about letting go brought tears to my eyes.
From Noel –
I am excited for Will, but also really nervous about letting go.  From now on, he will be influenced heavily by other adults and peers and that is just pretty darn scary.  He is just such a beautifully unique, caring, sensitive, smart, curious child and I don't want others to change him or for him to feel that he needs to change.  We've chosen to raise him without video games, movies, gun play, being really competitive with sports, over-scheduled with activities, and other non-norm things.  He loves to read, explore, be in nature, use his imagination, and is constantly designing, inventing, and building.  I just hope he stays true to himself when he sees that his environment is quite different than today's family norm.  Thank goodness he is only going half days!
From me-
I vividly remember sending my son, Greg, off to first grade. The big yellow school bus picked up the kids at the corner by our house. I had the same concerns, Noel expressed, I stood in line with Greg, holding the hand of his little sister, Tricia. There were lots of tears, mine and Tricia's, not Greg's.
In my panic I realized Greg might not know which bus to get on after school. All big yellow buses look alike. I franticly looked around for something to identify this particular bus. Finally I found the word Bluebird by the door. I pointed it out and instructed Greg to look for the word Bluebird before he got on the bus. Ah, yes you are laughing, Bluebird is the best known manufacturer of school busses. They all say Bluebird. I know, what you are thinking, it was a blessing that kid wasn't home schooled!
From Tricia
And then there were none………in 2012, Katie moved into the dorms at ASU and it felt like the beginning…. the beginning of her journey and an exciting adventure. I joked that I would be paying college tuition for one or more kids each semester from 2012 to 2022. ( for those of you who haven't done the math it's the differential in age from your youngest to oldest child +4 years). Sara entered ASU in 2014 and Rachel entered GCU in 2017. With each of them I celebrated their opportunity to grow and learn and discover a world that was bigger than what I could communicate. But with each launch I always believed I had more to give and their siblings would benefit from a parent's learnings.
Today Tommy Chiodo moved into the ASU dorms. And suddenly it was the end. I know that I have four beautiful, independent, intelligent children who have learned to care for others, who are going to be wonderful citizens not just of this country but of this world. But yet I feel like …. the sun is setting and the clock is moving forward …. as I transition to a new role as " empty nester" my time to teach and guide is ending and I can only hope it was enough to carry them forward.
How exciting to have two wonderful daughters expressing concern for their children. One child heading out of the house for his first experience in the big world and a young man feeling all of the excitement college and living on his own has to offer.
Both mom's are eager to hear all about the First Day and so are grandma and grandpa.
http://carriebonello.com/wp-content/uploads/2018/08/Unknown.jpeg
188
268
Carrie Bonello
http://carriebonello.com/wp-content/uploads/2018/06/new-carrie-logo.png
Carrie Bonello
2018-08-16 08:15:12
2018-08-16 08:15:12
First Day of School