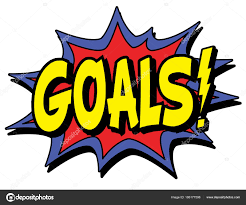 I went to an interesting wellness program last week.  I enjoyed the two young ladies presenting the program, both were Registered Dietitians  and work at Tucson Medical Center, promoting wellness for employees.
Call me silly, but when I hear Registered Dietitian, I automatically think of healthy eating and not much else. Apparently many RD's are working in the area of whole wellness while promoting healthy eating. 
I thought you might enjoy some of the information they presented, I will attempt to give you the Reader's Digest version.
The first thing we did was write down two or three current goals in our life. We didn't share this information but we can assume there were probably ten people out of fifteen that listed, eat healthier,  get more exercise, lose weight.  Sounds a lot like those New Year's Resolutions we struggle to keep.    
We were asked to examine the goals, are some of them 'repeat offenders' . You think about them often and feel you should do these things but you aren't really committed. Do you own this goal or do you just think you SHOULD own the goal?    
Maybe your values and goals are mis-aligned.  Think about your core values.  If you struggle identifying these, consider someone you admire and identify the values they demonstrate.  You can even get a core values list from the Internet and circle the values that reflect how you feel. 
As an example, Lauren  told us a few years ago she set a goal to travel to China to see the Great Wall. She had friends who made the trip and they said everyone should see this incredible Wall. When she sat down to examine her values: certainty, familiarity, solitude and frugality were just a few, she realized her values didn't align with the goal of a trip to China.  Why? Because travel is never certain, it would be totally unfamiliar, the tour would be crowded, and it would cost a lot of money.   So the goal she set was misaligned with her values.  There was no reason to set that goal for herself, let her friends go and enjoy their goal.  
The another example, consider your life is moving along and everything is good, you are feeling good, eating a relatively healthy diet, you have energy and are happy in your clothes.  You go for your annual physical and get a good report from the doctor, lab work is good, blood pressure is good and you feel great.  Then the doctor suggests you should lose 10 pounds. So instead of feeling good about the results you go home and struggle to diet to lose the 10 pounds. You are probably not going to be successful with the diet because, in truth, the diet is your doctor's goal not yours. You're not committed because you see no need, you feel good, and your pants still fit.    
When our values and goals are misaligned it causes stress, indecision, lack of motivation,  and a feeling of failure.  Setting a goal to have an adventure vacation in a remote part of the globe wouldn't work for me but, still  I am  uncomfortable when people talk about their adventurous world travel.  Their glowing report goes something like this – Uganda is remote,  the flight is fifteen hours before you touch down and then board a small plane, fly to a remote area, board a river raft to float down a crocodile infested river to see gorillas in the wild.  WOW, I'm so glad you had that experience.  I have no desire to do that, but somehow I feel lacking, that I should want to make that trip.
For me, part of the goal/values discussion is giving myself permission to be all right without seeing the gorillas.  I find granting that permission is difficult.  After all, my friends had a once in a lifetime experience, and I'm sitting here typing.  I have to remind myself I've never had a good experience flying, the river trip would be hair-raising and there is no potty, and frankly gorillas scare the bejeepers out of me.  So that's it, I don't have to go and you can't make me.   I'm happy my friends had a wonderful trip, I don't have to beat myself up or feel guilty because I don't want to have the same experience.
I'm reminded of an expression my brother, Bert, used often.  If we all wanted to do the same thing the line would be so long none of us would get in.  I love that special guy.  
http://carriebonello.com/wp-content/uploads/2019/05/images-1.png
205
246
Carrie Bonello
http://carriebonello.com/wp-content/uploads/2018/06/new-carrie-logo.png
Carrie Bonello
2019-05-03 08:24:10
2019-05-03 08:24:10
Goals and Values