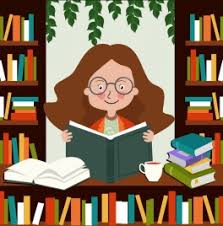 I just finished the most delightful book that's come my way in a long time, 'City of Flickering Light' written by Juliette Fay.  This book wasn't on the Express Shelf, where the best sellers are waiting, but back in a stack of nondescript books waiting to be discovered. 
Juliette Fay has created a fascinating setting in the early days of Hollywood, before 'talkies' when moves were referred to as 'flickers' or simply 'pictures'.  I fell in love with the characters and discovered a fascination for early Hollywood. The tough times and strict mores of the early 1920's makes me all the more appreciative of today's easier lifestyle.  
Each chapter starts with a quote from a Hollywood personality.  Although we might not have  seen these people on the big screen, the names will be familiar.  One of my favorite quotes is from Mary Astor, "The five stages in the life of an actor: Who's Mary Astor?  Get me Mary Astor. Get me a Mary Astor type. Get me a young Mary Astor. Who's Mary Astor?"  From Cecil B. DeMille, "Give me any two pages of the Bible and I'll give you a picture." One more, from Rudolph Valentino, "Women are not in love with me but with the picture of me on the screen.  I am merely the canvass upon which the women paint their dreams." 
The frosting on this delicious treat is the Author's Notes at the end.  I loved reading about the real-life people and events her story is based on. I'd be happy if 'City of Flickering Light' was the first in a series but, apparently it is a stand alone book.  Pick it up if you want an enjoyable afternoon in Tinseltown.  
I enjoy a good series, one of my favorites is the Maise Dobbs series set during WWI by Jacqueline Winspear .  I found it impossible not to love Maise,  her indomitable spirit and perseverance to prove she can succeed in a world that didn't allow many opportunities for women. Start this six book adventure with the first in the series entitled simply, Maisie Dobbs.  
Stephanie Plumb continues to tickle me with her inept antics as a bounty hunter.  My sister and I love this light-hearted series, Marilyn admits to having the hots for Ranger, Stephanie's 'bad boy',  I'm drawn  to her sexy Italian boyfriend Joe Morelli.    Lula is the perfect side kick for Stephanie and Grandma Mazur is truly one of a kind.    I was hooked at  "One for the Money" and "Twisted Twenty-Six' is currently on my library reserve list. 
Spencer Quinn, allows his favorite dog, Chet, to tell amusing stories about his detective buddy,  Bernie.  Titles like 'Dog on It', 'To Fetch a Thief' and  'Paw and Order' are a clue to the light manner of these tails.  oops, tales.  
The week we retired we walked into our neighborhood library and in awe I murmured, "So many books,  I want to read them all'  Retirement brought ample time to read and I'm so grateful.  Since the library started including a reading history associated with our library cards I've check out over a thousand books.  I haven't read all of them, sometimes the book  wasn't my cup of tea  or more often, I picked up more books than I could possible read in three weeks.  Thank goodness for the 'Click to Renew' button on the library site.      
Monty and I are drawn to mysteries and we have several favorite authors, it is like old home week when get to share the latest release from one of our 'go to' writers.   I love the continuing story lines, it's like renewing relationships with old friends.  The mention of events in previous books sparks memories of good reads from the past.   
John Sandford, Harlan Coben, C .J. Box, J. A.Jance, John Grisham, Michael Connley, Steve Martini, Lisa Scottoline, Robert Crais, T. Jefferson Parker, Joseph Finder to name a few of the detective  writers Monty and I both enjoy. Not all of these writers thrive on serial killers but if one murder is good, sometimes two or three might be better.  
 I've read several of Jodi Picult's  books until Jodi and I came to a parting of the ways over 'Handle with Care'.   At the final page, I slammed the cover and never picked up another one of her books.  After about twenty books, Stuart Woods and I also ended our relationship, when his main character started acting like a pompous buffoon.  The break-ups weren't difficult, there are a lot of good authors and plenty of books in the library.  I'm sure Jodi never asked what happened to me and Stuart actually states on his fly leaf,  he is not interested in hearing from his readers with story ideas or comments.  I didn't intend to write to him but his arrogance is obnoxious. 
I've already mentioned favorite mystery writers and series writers;  the following authors have several books on the shelves we've enjoyed many of them.   
Fanny Flagg – heartwarming, funny stories from the south
Sharyn McCrumb – intriguing stories about Appalachia 
Amy Bloom –   variety, some light some more serious 
Erin Hilderbrand – perfect beach reads
Bill Bryson – humor you gotta love. 
In addition, the following are some favorite books from the last year or so.  You know I'll use too many words to describe them, so I'll trust you to use Google or your library site for a synopsis.  Reading through these titles makes me happy, I really loved each of these books, and it so hard not to start with  "You'll love this one because . . ."  
Last Ride to Graceland – Kim Wright
The Woman in the Window- A. J. Finn
The Gentleman in Moscow – Amor Towles
The Wrong Side of Goodbye – Michael Connley
The Girl in the Garden – Melanie Wallace
The Nightingale – Kristin Hannah
The Alice Network – Kate Quinn
The All Girl Filling Station Reunion – Fanny Flag
The Guernsey Literary & Potato Peel Pie – Mary Ann Shaffer 
The Red Tent – Anita Diemant
The Art of Racing in the Rain – Garth Stein 
A Spool of Blue Thread – Anne Tyler
Water for Elephants – Sue Gruen
The Thunderbolt Kid – Bill Bryson
The Light Will Be perfect – David Patterson 
Good Morning, Midnight – Lilly Brooks-Dalton
The Shack – William Young ( I own this one and love re-reading it)
Centennial – James Mitchner (I read this about 40 years ago and just picked up an old paper back to read it again. )
So many books, I just can't read fast enough! 
What's on your nightstand this week?  Tell me about it – let's share.
http://carriebonello.com/wp-content/uploads/2019/06/images-28.jpeg
226
223
Carrie Bonello
http://carriebonello.com/wp-content/uploads/2018/06/new-carrie-logo.png
Carrie Bonello
2019-06-26 06:50:57
2020-01-26 09:44:37
What's on Your Nightstand?