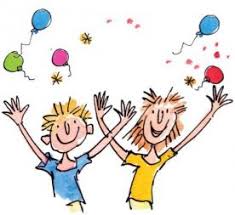 Here's the Google description of a blog –
"Short for Web log, a blog is a Web page that serves as a publicly accessible personal journal for an individual. Typically updated daily, blogs often reflect the personality of the author."
Well, I'm certainly glad we cleared that up!
My son, Greg, writes a blog about Arizona politics, Espresso Pundit, he updates it every day, but he is talking politics, the drama never ends in that theater.
 I don't think you really care if I had blueberries on my Cheerios this morning, or if I'm having a bad hair day.  Posting once a week keeps me busy.  Think of this blog like a newspaper column appearing once a week, usually on Friday.  
How it all started – A few years ago I had my right shoulder replaced.  With time on my hands while I recuperated I decided to gather the journal entries I'd written about our trips and  put them in book form.  It was a great project, it took about ten months to get it all in some recognizable format, and search through the thousands of pictures we'd collected over the years.  It was fun, kept me busy, and Monty and I both enjoyed reliving our adventures.  
I'm proud of the book that rose from hastily written scribbles in scattered  notebooks to a full fledged book.   Monty and I were both surprised to find the finished product included two hundred and forty pages, thirty-seven chapters, and too many pictures to count.  Most of all, I'm happy our kids and grandkids have a book they can browse through and Monty and I have a book to share while we rock on the porch of the old folks home.    
With the new shoulder healed, I returned to pickleball and life was moving along nicely.  Then, like a series of unfortunate events, the rotator cuff tore and the new shoulder wouldn't stay in place. After talking to several doctors the best solution seemed to be replacing the shoulder with a newer reverse shoulder procedure.    This proved to be life altering, because the shoulder couldn't be repaired. There would never be any tennis or pickleball again. All of a sudden I had a lot of free time and I was spending way too much of it crying over my loss.  I needed a new project.   
Greg suggested I incorporate the travel adventures from the book into a blog. I had no idea how a website or blog was created, but with the help of a webmaster, I started putting the pieces together.  I wrote fresh introductions for the Home page along with the Travel Adventures and Amusing Musing pages. Sitting side-by-side, Monty and I tackled the reformatting of the travel articles and loaded, all the pictures, that was the first piece of the project.   
I really wanted to write about amusing things that happen on this journey called life.  Amusing Musings – life explained – sort of, evolved.  Monty came up with the name and he has provided unfailing support for both the book and the blog projects. If you are laughing with me or at me it doesn't matter, as long as there is a smile or chuckle when you read these posts. 
In bygone days we put a stamp on a letter, mailed it and waited  for a response. We played telephone tag with friends and waited all day for the chicken to defrost. Now we e-mail, for same day response, text for instant feedback and toss the chicken in the microwave and hit defrost.  
That is the difference between a book and a blog. I post a Musing, you read it and drop me a quick comment sharing a similar experience or memory, or just to let me know you enjoyed what you read, it is instant gratification, for me at least.  No waiting for the book to fly off the shelves of Barnes and Nobel and the royalties to roll in. (ha)
In  blogging jargon when someone clicks on a blog, it's referred to as a view.  I know how many views the blog gets and which post has been viewed most often.  It's fun for me to see what people are reading, but I have no idea WHO is reading the posts. The comments section, is what allows us to connect, I love to hear from you, and if you comment I will respond. 
My friend Cindy has become my influencer, she reposted one of the Musings to her Neighborhood site and in the next couple of days I found twenty new readers. They read the Vacuum Dilemma  but also scrolled through to read several other posts.  That was fun, thank you Cindy.
 In August 2019 the blog was up and running,  I've written 57 posts to Amusing Musings, life explained – sort of,  along with four additional travel segments.  There have been close to 5,000 views to the website and over 300 comments through the webpage. Many of you contact me directly through text, or e-mail, that's terrific and I'm grateful for the encouragement. I appreciate all of you for continuing to read the posts.  I hope you have bookmarked the site  and remember to take a peek every week.    
If you have a suggestion that might make it easier to read, etc. send me an e-mail.  You brighten my day, and I hope I return the favor.  Thank you. 
Oh, if you enjoy the blog please tell your friends, it is fun to meet new people.  
http://carriebonello.com/wp-content/uploads/2019/08/images-31.jpeg
215
235
Carrie Bonello
http://carriebonello.com/wp-content/uploads/2018/06/new-carrie-logo.png
Carrie Bonello
2019-08-22 13:04:03
2019-08-31 16:29:45
Celebrating a Year Together