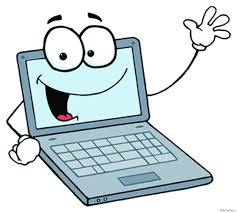 Friday night and the Internet is down.  We patiently waited five minutes before making a call to Century Link to find out what's going on.  After giving all of our pertinent information it was determined Century Link was having a problem in our area.  We're not sure if that means a two block area or a two mile area.  Thinking a two block area might lack the urgency of a larger area.  The recording at Century Link said it should be resolved in the morning by 9 a.m.  Nothing urgent that won't wait until tomorrow morning.  
Hmmmm, Saturday morning and nada, no connection, no internet. Well this is annoying, since we gave up the 'real' newspaper in favor of the digital version we have no morning paper either.  In the old days if the  paperboy forgot our house a phone call brought the paper miraculously to our door.  That isn't going to work this time. (Century Link  (CL) says  Internet would be up by noon)
I really don't care what Justin Bieber is doing, but how will I manage without knowing the ten secrets to doing laundry properly or the five things I absolutely must eat today for optimum energy.  I can't even enjoy a cute puppy video, or send the bluebird of happiness to wish my peeps good morning.  I'm beginning to feel I've been sent to a deserted island in my own home.  (CL says it should be up by 5 pm) 
What filled our time before the Internet? There are books waiting to be read, but I know reading time is limited by the forty-five  minute rule.  After forty-five minutes I'm suffering from whip lash as my head begins to nod.  Ok, guess I'll read for forty minutes then move on to some energizing activity and then back to the book.  (CL says Internet will be up by 9 pm)
Some smart aleck wrote 'dust me'  on the dinning room table last week.  I've ignored it until now but I guess there is no excuse today.  OK, I waved the dust cloth at all the furniture.  I really should do that more often.  (CL says Internet should be up by midnight)
Still no Internet, let me tackle and re-organize the pantry. I didn't exactly sort things into alphabetical order, like some people would prefer, but it looks tidier.  Wiped down the microwave, dishwasher and stove top.  Washed the bathroom throw rugs, the ones Daisy hasn't chewed up.  I hope this housekeeping nonsense doesn't get to be a habit.  (Cl says it should be up by noon tomorrow)
 Sunday and you guessed it,  still no Internet.  Where is Century Link located?  I'm ready to give them a piece of my mind.
 In lieu of finding a neighbor who hadn't made it up the drive way to pick up their Sunday paper, I suggested Monty run down to the Quick Time and spend a $1.50 for a paper.  Monty and Daisy went to the store and arrived back home complaining that the Sunday paper cost $3.00, I suggested we deduct it from our Century Link bill.  
Monty is convinced Century Link is not paying over time for this problem to be solved and he might be right.   He called them again and listened to the recorded message saying they were experiencing difficulty (DUH) I'm really tired of looking at the flashing RED light on the gismo under the desk and I've had it with the housekeeping chores. (CL now says look for Internet on TUESDAY!)
This morning I organized the recipe drawer, put loose recipes in the three hole binder but I'm getting cranky.  I drove over to the library just to check the e-mail. Found a music invitation for Monty and a lunch invite for me.  Glad we found those before they were forever lost in the plethora of promotion mail.  (CL – maybe Thursday)
This afternoon I heard Monty repeatedly shouting REPRESENTATIVE into the phone until he actually talked to a real person who said they were experiencing difficulties with their service.  Well, that explains everything. Half the customers in a particular area are without service.   They better hope we don't band together and storm the Century Link facility.  Of course we'd never know who the other customers were unless we stood on the corner with a sign asking, 'Are you pissed off at Century Link?'
Today is Thursday, six days without internet.  Oh, there was a teaser this morning, we woke up and actually found the newspaper was up and running.  I raced in to catch up on the In Box, and that was it, the system was down again and we are back where we started. 
Two things I've discovered while the Internet was on vacation, first we both use the Internet for a lot of things we don't even think about.  Silly things, like what's the distance from Tucson to San Antonio.  Google knows that in less time than it takes me to ask.  What's the population of Missoula, MT.?  Google knows. Everything you want to know is at your finger tips if the Internet is up.  Without it we don't know anything for sure anymore.  
The second thing I learned, I must spend way too much time on the Internet.  Without it the house is looking pretty good, and I would have time to read War and Peace, if I could stay awake. 
This morning I cleaned out all the little tracks for the sliding windows and tossed out all the bottomless Tupperware lids.  I used the garage vacuum to tidy up the car.   No Blog post this week, damn that blinking red light.
Sunday again, no Internet, this time we gathered the  I-Pads and headed up to Bashas to sit on their patio.  This wasn't bad, a Starbucks coffee, almond Danish and fast Internet connection.  We people watched and enjoyed the beautiful mountain view on this lovely fall morning.  
I found a Century Link survey in the In Box.There is a tiny little place for 150 characters in the text box to let them know what I think.  Hmmmm 150 characters, let's see how creative I can be without swearing.  Not possible.
Internet restored this afternoon, almost two weeks after it took sick leave,  seems longer.
http://carriebonello.com/wp-content/uploads/2019/10/images-35.jpeg
213
237
Carrie Bonello
http://carriebonello.com/wp-content/uploads/2018/06/new-carrie-logo.png
Carrie Bonello
2019-10-01 14:54:48
2019-10-01 14:54:48
Internet has the Flu