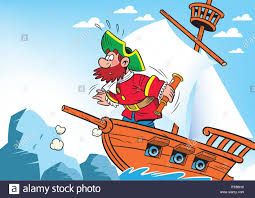 While watching the Australian Tennis Open a few weeks ago we were stuck by the commercial breaks showing river cruises.  You know, the ones where everyone looks happy, enjoying a glass of wine on the deck of a luxurious ship.  These happen to be beautiful people, but that is beside the point, they are all smiling as they cruise by glorious castles  surrounded by perfectly tended vineyards. 
Apparently there is more than one company providing river cruises and there are a lot rivers in Europe to cruise on.  River cruises in America are on the Snake River in the Northwest and of course the Mississippi River.  Those were tempting because the plane flight was shorter but we've been to the Pacific Northwest several times and enjoyed the Columbia Gorge and the small towns along the river.  The Mighty Mississippi on a paddle boat, cue Huck Finn, I'm sure would be fun but there again, we have enjoyed many of the small towns along the Mississippi.   
We decided to broaden our horizons and do something completely different.  Many of the European tours have a specific focus: castles, churches, museums, and of course, gastronomical delights and wineries.  How to decide?
There are a lot of cruise lines to choose from, some welcome children, some are for adults, some have a bit more room in the cabins,  gourmet meals as opposed to buffet. Bragging rites go to the best crew to guest ratio.  One cruise line even provides a butler for every suite.  Really, every suite (190 sq.ft.) has a butler!  Where he sleeps, we don't know, but he is at your beck and call for whatever you need.  After several seasons of Downton Abby we feel like Carson is an old friend, but I'm not sure we want to vacation with him. I'm not sure our wardrobe could stand the scrutiny of the butler unpacking our bags. Some tiny print about dining reminded us that denim wasn't appropriate wear for dinner.  Really?  I'd have to have a complete wardrobe makeover to sail with those folks.  Ok, the whole butler thing was intimidating and I like my comfy jeans.   We decided we'd probably be happier traveling with folks who didn't know what to do with a butler either. We are going to cruise the Danube River, with 188 of our new BFF's but without the butler.
We have additional time in Prague including a city tour, and several stops along the river including Vienna and Budapest, which we understand is actually two separate cities.  Buda and Pest, who knew?  When we aren't enjoying wine on the poop deck we will be touring several cities along the river.  
Monty and I both swear we have seen river cruises surprisingly cheap.  Apparently those prices are only if you intend to spend time below decks actually rowing the boat.  But hey, it's a once in a lifetime thing and we sacrificed the butler for a savings.  
We are spoiled, compared to our RV travel everything seems expensive.  Our usual travel adventure is simply a matter of deciding where we want to go and pumping some regular gas in the tank.   When we get tired we come home. The cruise took some different planning, no pay at the pump, just a one time check. 
This will be a totally different experience for us and we are really looking forward to it.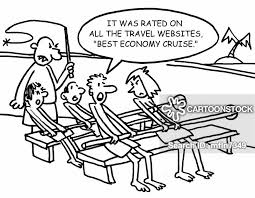 http://carriebonello.com/wp-content/uploads/2020/02/images-9.jpeg
198
255
Carrie Bonello
http://carriebonello.com/wp-content/uploads/2018/06/new-carrie-logo.png
Carrie Bonello
2020-02-25 09:59:43
2020-02-25 09:59:43
Ahoy Matey