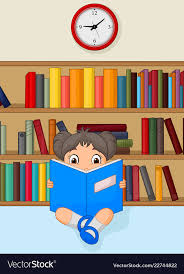 Every once in a while I enter a 'dead zone' searching for an enjoyable read.  It just seems nothing I pick up is what I want to read at that moment.   I feel a let down until I find the perfect book that sets me back on track again.  
Recently I was closing the cover on another serial killer when my in-box announced a library book I'd reserved was ready for pick up. There are usually several books on reserve for us, so getting the library notice always creates a special tingle.  Which book is ready?  Will it be mine or one Monty reserved.  Yeah, this one is mine.
The Giver of Stars is a delightful book by Jojo Moyes.  I won't give anything away when I tell you the book is based on Eleanor Roosevelt's packhorse library program of the 1930's.  It takes place in the mountains of Kentucky near Harlan County.  I loved this book. Definitely on my list of favorites.  
Since I love to share, I mentioned Giver of Stars to my friend, Betty, she in turn then shared two books she had recently read.  I immediately put both of them on my reserve list.  Where the Crawdads Sing by Delia Owens has been on the best seller list for many weeks and it is a treasure.  Taking place in the marsh land of North Carolina, this book too has become a favorite.  
Next Year in Havana by Chanel Cleeton was a heartwarming story about family and love set in Cuba.  Not only did I enjoy the characters and the story, but I got a refresher in Cuban history.  This book also goes on my favorite list.  
I also picked up Wives by Tarryn Fisher.  This mystery/suspense/ thriller kept me guessing.  Thursday is the name of the main character and she refers to her husbands other wives as Monday and Tuesday.  Yes, it was a strange book with a lot of plot twists.  This one isn't on my favorite list but it was different.
My friend, Sue, is an avid reader, she has no trouble keeping two books going at the same time.  One for serious reading and another one for the light side.  When we talked the other day Sue mentioned a favorite author, Ann Patchett.  Then I ran into Gwen at the library she just finished the Dutch House by Ann Patchett.  So once again I turned to the library site and clicked the Reserve button for the Dutch House.  
The Dutch House is one of those books I wanted to share with  Monty, I start telling him about it and realize there is no way I can explain this book so it makes sense.  It's a love/hate thing.  I'd love to tell you about this book but I'm not sure I really even liked it. When I closed the cover I wanted to shout 'unbelievable'.  I guess I'm most amazed that Ms. Patchett had the imagination to create this unusual story.  There is so much emotion, so many questions, and even a wicked step mother! Spoiler Alert, no serial killers.
The library often has guest authors that come to talk about their books and share their writing secrets.  I've found all of them interesting and the process they use to write is varied.  Some research for a year or so before they start writing, some diligently outline, others just start with Once upon a time …  
The most recent author told about waiting for inspiration, followed by extensive volunteer work to research the topic, followed by three months of sitting around in her pajamas writing from morning until bed time.  Wow, such dedication and focus.  Makes me feel a bit guilty that I utilize the library and don't actually purchase books.  
Whether you purchase hardbacks, e-books or make use of the library I hope you enjoy reading.   Check out What's On Your Nightstand. for more favorite authors and good reads, all available at the library.     
http://carriebonello.com/wp-content/uploads/2020/02/Unknown-8.jpeg
274
184
Carrie Bonello
http://carriebonello.com/wp-content/uploads/2018/06/new-carrie-logo.png
Carrie Bonello
2020-02-14 14:23:31
2020-02-14 14:23:31
Click Reserve!