Maria Sharapova retired from tennis this week.  Maria won 5 grand slam tennis events, she was ranked the number one female player in the world for twenty-one weeks.  Maria won her first Grand Slam title at  Wimbledon in 2004 when she was just 17. Today, her net worth is $196 million. Her income from endorsements surpassed her tennis earnings.   
If you aren't one of Maria's fourteen million Facebook followers you  might not realize she was the darling of tennis from her first appearance on the competitive circuit in 2001, until she was sidelined with shoulder issues.  Her statuesque 6'2" figure combined with the glamorous tennis outfits made her a photographers dream.  She is known for her tennis prowess, titles, trophies and of course the nice pay checks.   
Maria has had shoulder issues for the last couple of years and has struggled to continue playing at the same competitive  level.  Last week she quietly left the court for the last time and that's it, no fanfare, no celebration, no 'this is my last tennis match'.   I guess she just went home and tossed the racquet in the closet.  
Maria and I have a lot in common. ………We both loved tennis, we've both had two shoulder surgeries that ended our tennis playing.
Well, I guess that is pretty much all we have in common, but still . . . I have empathy for her feeling of loss.  In a recent interview she wondered what she would do now.   I'm sure her life has consisted of practice, practice, practice, hitting thousands of tennis balls and listening to her coaches.  Maybe now she can enjoy a late breakfast or lunch with the girls. 
I guess she can watch her investments grow or return to the runway and model angel wings for Victoria.  I'm pretty sure she won't turn to pickleball and try to eke out another few years court time from the shoulder.  I can tell her that won't work.  But if she calls I will tell her I understand her profound loss.  
After I realized I would never set foot on the tennis or pickleball  court again, it was devastating. Monty helped me through those dark days and tears.   It wasn't the end of the world, just the end of activities I loved, a community of friends, and my personal identity. Tennis and pickleball  were part of who I was, and now I'm not.  Not an easy transition, I'm still working on it.
Monty encouraged me to learn to play left handed but I thought that would be a stretch and I'd never reach the level of play I previously enjoyed. Then there was the fear of falling and further injuring a shoulder which has reached an unrepairable stage.  
Occasionally I have lunch with a tennis or pickleball buddy and they ask if I miss it.  I just have to pause, how can I adequately explain the loss.   Truthfully there is nothing that replaces a good day on the tennis court or a winning game of pickleball. 
Since those activities are  a distant memory I've had to move on and the blog is a way to channel some fun, I always enjoyed story telling and Monty and the kids encouraged me to write down my musings and explain life (sort of). I have the blog and my fitness peeps. But do I miss the other, oh yes, and sometimes there are tears.  
Hopefully Maria doesn't have time for tears. She had been dating Grigor Dimitrov, number 20 in the tennis world, and a real 'hottie' but now she's been seen with a British millionaire Alexander Gilkes, who is a close friend of Prince William and  'Just'  Harry.
Who knows maybe, Maria, will start a blog and explain life for us.  It might be a bit harder to relate to her jet set musings.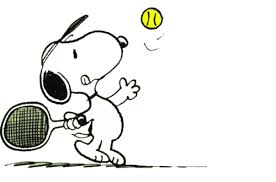 http://carriebonello.com/wp-content/uploads/2020/03/images-11.jpeg
182
276
Carrie Bonello
http://carriebonello.com/wp-content/uploads/2018/06/new-carrie-logo.png
Carrie Bonello
2020-03-03 10:25:16
2020-03-03 15:11:43
Tennis Anyone?