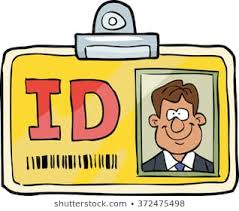 In my family we are referred to by the name we were given.  I've never been anything other than Carrie, well I've been called a few other things, but that is not the point I'm trying to make.  My sister Marilyn has always been Marilyn and our brother Bert was always Bert.
Some families choose a first and middle names for their children and call them by the middle name.   Monty's sisters Arlene Joyce, who was never anything but Joyce and Georgie Kay who is always Kay.  Before you ask, Monty is indeed Monty, although his middle name is Judd and he might have preferred that.  Judd is one of those rugged masculine names that conjures up the Marlboro man.  Folks tend to think Monty is short for Montgomery.  A rather ostentatious sounding monicker that doesn't belong to him, he is just Monty. Well, he is never 'just' Monty to me!  
This all might be better explained if you knew more about Monty's mom, Lily and her family.   Growing up Lily was often called Bill.  We found a picture of her as a teenager, she signed the back, 'with love, Bill.' Then there's Bill's sister Gordon.  Jewel was named after a great uncle., really!   
I remember a visit when Lily told a story about her cousin, Bob, and added that Bob was not his real name.  Everyone called him Bob, but his real name was Junior.  Monty said it best,  'You just can't make this stuff up.'   
Monty's great grandmother arrived in America from Italy, we found her name along with other family members on the wall on Ellis Island. The family name was spelled Bonello, in later years some family members decided it should be Bonella and some of them changed to that spelling.  Sort of caused a riff in the family.  
My mother's father,  Robert Johnson,  wrote a detailed history of our family ancestors who arrived from Sweden and settled in the Chicago area. He was proud of his Swedish heritage and so was my mother.   My dad was raised in a Danish community in Illinois. His father's wife died, so gramps just ordered a new bride from Denmark.  My dad's mom was a mail order bride from the old country.  When she arrived in America she wasn't much older than the step children she inherited.   She and gramps started another family and that's where dad came in. 
I haven't gotten into Ancestry 23 to find long lost cousins.  It seems an impossible task, I would have to start with Johnson.  In 2000, America boasted two million people with a Johnson surname. Twenty years later no telling how many Johnsons there are.  My dad was Johnson and married my mom, also a Johnson.  No, they were not related!  Well, until they got married, of course.  
Typically  surnames provide some insight to a persons heritage.  We are inclined to think of an O'Leary as Irish, Bonello as Italian and Kowalski as Polish. Not really considering the wife's clan, maybe because years ago, young couples married from within their own community. The community might have all migrated together so had similar backgrounds, and familiar names.  People didn't travel around the world and meet the love of their life or move 2,000 miles away from home to start a career.      
The tradition of women changing their last names to match their husbands has its origins in the property transfer that took place upon marriage. Essentially, women went from being part of their parents' family to becoming their husbands' property.  Well, nothing offensive about that!!! 
That brings up a point for discussion. Well, actually, it brings up a lot of things to  discuss but let's settle on the name thing.  I married a great  Italian guy,  I am Mrs. Bonello, and I love that, but all things Italian belong to Monty and his heritage.  He grew up with  homemade spaghetti for Sunday dinner.  I grew up knowing Sunday meant roast beef and veggies in the dutch oven. 
I've had people comment to me, ' Bonello, a good Italian name.' Yep it is, and Monty loves his heritage but, my heritage is Scandinavian.  When couples marry young and plan to have a family I understand why it might make sense to have one family name.  Recently we see more hyphenated surnames, that's kind of nice, albeit a bit cumbersome.  
In the 1950's or 60's, it was simply the accepted practice that women married and took their husbands name.  In that era, many of us married soon after high school.  If the gal married her high school sweetheart you might be able to find her on Facebook, if you remember the guys name.  If not you can forget trying to find her.  It's not like you are going to identify her from a current picture.  
Recently an obituary appeared in our newspaper, yes, I faithfully read the obits.  Seems like the least we can do for these folks.   The woman who passed away was my age, and she  grew up in Tucson.  In fact, she was a stand out athlete at my high school.  I didn't recognize the last name so I pulled out an old year book and looked through all the first names to identify her.  Then I had to cross reference the five first  names I found with a ten year high school reunion book to scout out her married name in the obituary.  I would have recognized her Christian and surname together but no way I could guess who she married and changed to his surname. 
 Mike Krzyzewski has been the basketball coach at Duke University for over forty years.  That might be the only reason you recognize or can pronounce his name.  I wonder what Carol Marsh thought about changing her name when she married Mike in the 1960's.  How long did it take just to learn to spell it?? 
My friend, Linda Koss, married Nelson Wright.  She kept her name, but had a t-shirt that claimed she married Mr. Wright!  I love it.
http://carriebonello.com/wp-content/uploads/2020/03/images-8-1.jpeg
211
239
Carrie Bonello
http://carriebonello.com/wp-content/uploads/2018/06/new-carrie-logo.png
Carrie Bonello
2020-03-11 15:14:12
2020-03-11 15:14:12
What's in a Name