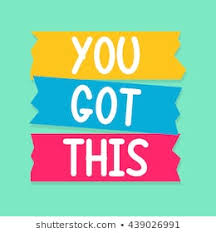 Today would have been Monty's post opt appointment for cataract surgery, but it didn't happen.  Luckily he hasn't let the cataract situation get so bad that he can't manage, but he was looking forward to getting it done and moving on.  
Months ago I decided to 'cowboy up' and see doctor about a toe problem. I was disappointed when the office called to cancel the appointment.  I spent so much time psyching myself up for the event it was a bit of a let down.  
The Enhanced Fitness program I enjoy was suspended earlier this month through an abundance of caution for this older generation.   Todays' e-mail brought news that the class won't start up again until May 1st.  Oh, that is so disappointing, I enjoy the activity and love the people who participate.  I'm trying to keep in shape by marching around the patio, swinging my arms while singing "Wake up Little Susie'. "Long Tall Sally" and "Earth Angel".  Monty said I learned to sing before there were tunes and the neighbors are shouting something but I'm ignoring all of them.
These disappointments are just a blip on the big screen of life. Monty will get his eyes taken care of and I will see the foot guy.  Fitness will resume and I will be excited to visit with my peeps and get back in the swing of things.  On the other hand, some of our friends are missing activities they were really looking forward to.  
I  talked to Sandy, this morning, and she mentioned today would have been the last day of a trip to whale watch and enjoy Catalina Island.  It was to be a perfect opportunity to visit with her sister and enjoy a spring trip.  Instead her sister cancelled her flight from New Jersey and they all stayed home.  
Back in August, Susie and Bob, made plans to visit a friend in Germany and get a personal tour of the country but here they are at home also.   Susie and Bob and Sandy and her sister are justifiably disappointed.   
I think we are all adjusting to a new normal.  
My sister, Marilyn, lives at a senior center with about six hundred of her BFF's.  It is usually a bustling community of folks, playing shuffleboard, volleyball, or participating in water aerobics, Wii bowling, Jeopardy, a variety of board games or Corn hole  (hey, I didn't name the game).   
As a community of our most vulnerable citizens all of the activities have been suspended.   The dining room closed earlier this week, Marilyn's group gathered for the Last Supper on Friday. The facility quickly put a plan in place to get meals delivered to the residents.  Similar to a hospital plan, residents choose from the menu options one day and it arrives at their door the following day.  Each building has an appointed time for meal delivery and it varies from day to day.  You better not decide to take a shower at meal delivery time, they won't open your door or leave the meal on your door step.  
Marilyn has heard grumblings about the lack of activities and boredom from many of the residents.  Many are not happy that they can't remember what time the meal is supposed to arrive. Since our family is better known for our wit and sarcasm than our patience,  'social distancing' from Marilyn has been a blessing for those folks.  
 I've grown comfortable without a touch of makeup, and I've become alarmingly content living in drawstring lounge pants.  I was about out of foundation anyway so I'm saving the daub in the bottom of the bottle for the time I will actually be closer than six feet to friends and family.  The pants, however, might be a problem.  I  read a suggestion that we at least try on our jeans every three or four days just to be sure they button.  Not a bad idea!  
The mayor has strongly suggested the beauty salons close since it is pretty much impossible to get your nails done or hair cut while practicing social distancing.  I've heard some jokes about getting back to our roots and I don't think they were referring to ancestry. 
I'm reminded of the Facebook post  'Generations before us have been called to war, we are being asked to stay at home and sit on the couch –  don't mess it up.'
Life is good – remember You Got This   
http://carriebonello.com/wp-content/uploads/2020/03/Unknown-10.jpeg
233
216
Carrie Bonello
http://carriebonello.com/wp-content/uploads/2018/06/new-carrie-logo.png
Carrie Bonello
2020-03-30 11:00:34
2020-03-30 11:00:34
You Got This