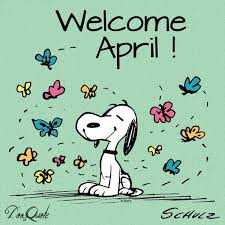 While enjoying a glass of wine on the patio, Monty mentioned  how often we've enjoyed trips to Florida in April.  I'll always remember our first time, it was April 2002, we'd been retired for four months.  Up until retirement we  loved spending vacations camping in Utah or Colorado.  It was time to branch out to traveling.  We had a truck with a camper on the back and a little jeep to tow with us, we were all set.
We looked over our bucket list and decided to start with an ambitious  5,000 mile trip to the Florida Keys. Neither of us had ever been to Florida or traveled through the South for that matter.  What an experience, we were awed by the huge trees draped with Spanish moss, every inch of ground was covered by some kind of green plant and what's not to love about beautiful beaches. The swamp land was both intriguing  and frightening not to mention the alligators.
We left Tucson armed with Good Sam's Travel Guide to help us find accommodations and we picked up brochures at every state visitor center along the way. Don't tell our neighbors but we view southern New Mexico and west Texas as simply ground to be covered before getting to the good stuff.  Unfortunately it is a lot of ground, southern New Mexico isn't very interesting and it takes literally days to cross Texas.  But the prize awaits when you cross the border into the 'real' South.   
Driving across Louisiana, Mississippi and Alabama was an adventure, in some places the highway is elevated just a few feet above swamps on either side of the road. There were so many trees, it was similar to driving through a beautifully landscaped tunnel.  Even the roadkill was interesting.  I decided if armadillos could learn to cross the road they could rule the world. Unfortunately, most of the armadillos we saw were flat. 
 Everyday was something new: miles of beaches, charming towns, with names like Apalachicola, quaint beach houses and stately old mansions.  We love back country camping but we were hooked on the travel experience.  This first trip was when we discovered St. George Island, a barrier island off the panhandle of Florida.  We have returned many times.  
There is really nothing much on St. George, a beach store, small general store and the Blue Parrot beach front restaurant and bar.  We love the Parrot, Zoe always came with us while we ate out on the deck at the waters edge.  The servers brought her a bowl of water and we slipped her french fries under the table.  
On the corner by the only stop sign on the island are two trailers.  Doug on one side of the street and Dale on the other. They sell seafood fresh from the gulf.  We got to know them pretty well over the years, our stays on the island consisted of preparing shrimp, scallops and fresh fish every way imaginable.  It makes my mouth water just thinking about the great seafood.  
There is a state park on the island and it is just a block to the beach.  The beach is eight miles of sugar sand, crashing waves  and shore birds.  Since the beach is part of the state park, about the only people using it are the campground residents.  We've spent the whole morning never seeing another person.  
So many good memories from Florida.  At the Ho Hum RV park we met an old guy who claimed to have fished in this 'puddle', referring to the Gulf of Mexico, for over seventy years.  He bragged about going over to Louisiana once, but was quick to say he didn't stay long.  On the Florida Keys sunset is celebrated every night with a party on the pier. Sail boats sail across the setting sun and it is magnificent.  Entertainment abounds with everything imaginable, music, dancing, magic and trained house cats that are so much fun, a hundred people gather to see the show.     
At Myakka State Park we took a river tour with a handsome guide who was a dead ringer for Harrison Ford in his younger Indian Jones days.  At Manatee Springs we met a lady tent camping her way to Tampa to attend a week of mermaid school.  A few years later we stopped at Weeki Wachee Springs to see the mermaid show. We didn't recognize the woman we met years earlier but the whole mermaid performance was such hokey fun.  This park has been doing mermaid shows since black and white TV was all the rage.   
Over the years we've learned about manatees, alligators, flamingoes and mosquitoes.  We even saw an honest to goodness armadillo that wasn't flat. He was an amazing looking creature. Like a small ant eater wearing armor.   One day we watched kids fishing and saw an owl swooped down and take their fish right off the hook. We followed her flight through the trees to her nest and used the binoculars to watch the owlet having lunch. I still have nightmares about the jumble of water snakes sunning on an old cypress stump at Manatee Springs. They were scary and mesmerizing at the same time.  We stood on the boardwalk about three feet away to get some photos.   We did question the wisdom of folks swimming in the spring.  I mean, when these snakes were catching rays where were they?
On one trip, before the days of GPS we left our camper in the morning and spent the day down the coast, when we returned at night we couldn't find the RV park.  We couldn't even remember the name of the place.  We just kept driving up and down the highway until we finally saw a billboard that looked familiar, we knew the RV park was around there somewhere.  We finally found our camper in site number 13 (that should have been a clue) We learned a valuable lesson that night.  Always leave a trail of bread crumbs.
That first trip started a trend, there was so much to see in the south and on the east coast,  we wanted to see it all.   Trips east of the Mississippi River included a time spent at St. George Island.  
In 2006 before moving on to visit St. Augustine, Savannah and Charleston we spent a week on the island.  We returned in 2009 before heading up to Washington, DC and on to New Hampshire.  In 2010 we spent a week at Dauphin Island, off the cost of Alabama, then we  moved over to St. George Island before heading to the Great American Bluegrass Festival in Dothan Alabama. In 2013 we spent time on the island before going down to the Tampa area, and in 2016 we returned to the Tampa  area to see some things we missed on the earlier trip.  That adds up to a lot of miles and favorite beach memories. 
We've met so many interesting people on our trips and enjoyed so many experiences that had nothing to do with desert dwelling. When we turn the calendar to April it is fun to reminisce about all the Florida trips.  It is tempting to load up and head for St. George Island. It isn't exactly a spur of the moment trip though and there's that whole drive across Texas thing.  
I could write a book about our experiences, Oh wait I did! I love the hard copy that we have on the table but you can find our travel adventures the travel section of this blog.  Go ahead take a trip with us, just scroll down to the table of contents and take your pick.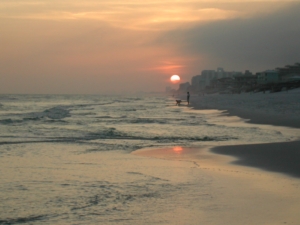 http://carriebonello.com/wp-content/uploads/2020/04/images-10.jpeg
225
225
Carrie Bonello
http://carriebonello.com/wp-content/uploads/2018/06/new-carrie-logo.png
Carrie Bonello
2020-04-06 19:13:14
2020-04-06 19:13:14
April = Florida