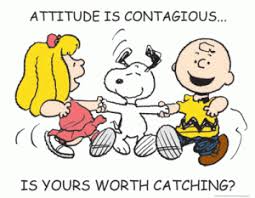 What do you call it?  Quarantined, isolated, housebound?  My sister, Marilyn,  lives in a studio apartment, she refers to it as her sanctuary. She is sheltered there and loves her cozy space.  She thinks of it as her retreat where she can read, watch PBS, work puzzles, and color.  
 I've learned a lot from my sister, she taught me long ago it's about  attitude, you can consider yourself: quarantined, (scary), isolated (lonely), lockedown (restricted) or think of being sheltered, (protected) in your sanctuary (safe place). Your special retreat.  Attitude is everything.  
When Marilyn was thinking about moving into this senior facility she prayed, asking for her highest good.  When we visited the apartment complex she took home a map of the facility including apartment floor plans.  She put the map and plans in a conspicuous place so she would see them every day.  Marilyn has always treasure mapped and visualized events. She chose a building and a unit she thought would be perfect, I think it was number 150. Every time she passed the brochure she visualized herself in that apartment. When she talked with God she asked for her desire, number 150 OR something better.  Really saying Thy will be done, but in an unusual manner.  When an apartment became available it was unit 126 not 150.  Hmmm, but she never hesitated, this one must be better, this one was her right and perfect place, this one is the one God chose for her.  Attitude is everything.
Number 126 is indeed perfect, her front window shows a panorama of the refreshing green landscape, she is on the walkway to the elevator so friends pass her window all day long, her car was parked in a carport right outside her door, the laundry is about 50 steps away.  Best of all she made a wonderful new best friend just two doors away.  Several of her previous neighbors have moved into her wing of the building, so she is surrounded by familiar faces.  She prayed, asked for what she wanted and had the confidence God would provide her desire or something better.  She never doubted, she believes in Divine Order.  Attitude is everything. 
Marilyn gave me a subscription to the Daily Word about forty years ago.   I've kept up the habit of reading the thought for the day, and it is nice to know that Marilyn and I are enjoying the same positive thought every day.
Over the years I have saved many of the affirmations and keep them handy.  I have them posted on the wall by the treadmill so I have good news to read while I walk.  Here is one of my favorites and it seem so appropriate for these times.
Life
One with God, I am the architect of my life.  I build my best life.
I am the architect of  my life.  My thoughts and actions shape my experience.  As I think positively and act affirmatively, I affect every experience I encounter, bringing order to the world around me.
If conditions in  life change in a way that is not part of my plan, I do not lose heart-rather I turn within and realign.  I redraw the blueprint of my life, knowing divine order is the foundation on which life stands.
I view each change as an opportunity to realign.  I hold on to my faith and let my inner light shine.  I embrace the moment and look for the blessing – what I can give to and what I can learn from each experience.  I continually create the life that is best for me.  
Attitude is everything.
http://carriebonello.com/wp-content/uploads/2020/04/images-12.jpeg
198
255
Carrie Bonello
http://carriebonello.com/wp-content/uploads/2018/06/new-carrie-logo.png
Carrie Bonello
2020-04-10 08:53:12
2020-04-10 08:53:12
Attitude is Everything