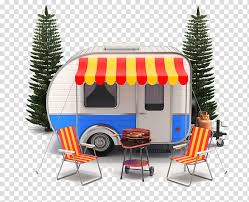 This trip had the usual ups and downs, first off, our favorite Forest Service Campground in Flagstaff was closed.  Flagstaff seems to be our first stop on the way out of town heading north and our last stop on the way home.  We researched the RV park situation and we were amazed to discover the prices ranged from $55 to $65 a night.  REALLY, for that price we want to be on the beach with sand and surf.  Seems pretty steep for Flagstaff, it was a nice place if you were going to spend the summer there, but just for overnight it was nuts.
Then my seven year old I-phone decided it was tired of taking pictures or connecting with the real world.  Spoiler alert there are no real pictures of this trip. Monty might have gotten a couple but taking pictures is usually my job, he's in charge of driving.   
On the upside going to Utah is always a treat, it is a beautiful landscape of red rock with winding sandstone canyons, the small streams in the canyon bottoms are surrounded by  cottonwood trees.  The summer temps are in the 80's with cobalt blue skies and white puffy clouds.  The nights are sweater weather, it is pretty close to perfect. Utah has it all, well, they don't have Starbucks or boot stomping saloons, but they have everything you need to enjoy the great outdoors.  Think of it like landscape of Sedona without the gussied up tourists weaving in and out of the trendy shops.  
The first few days were spent at Big Rock Candy Mountain. Shortly after the release of the song in 1928, some local residents, as a joke, placed a sign at the base of a colorful mountain in Utah naming it "Big Rock Candy Mountain." They also placed a sign next to a nearby spring proclaiming it 'Lemonade Springs.'  These names stuck, and the mythical Big Rock Candy Mountain of the song became perhaps one of the most recognized geologic sites in west-central Utah.  Burl Ives made the song popular in the '50's and you most recently heard it sung in the movie 'O Brother' with George Clooney. A lot of great music from that movie.
Big Rock Candy Mountain is a huge multicolored sandstone rock, it reminds me of a giant scoop of Tutti Fruitti ice cream.  I'd share a picture but well . . .State Highway 89 separates the Rock from cabins, RV spots and adventure activities on the Sevier River.   
When we arrived on Tuesday, we met two couples traveling together from Ogden but otherwise the place was deserted.  By Friday evening families had filled every cabin and RV spot.  River rafting on the Sevier River is a big draw here along with a zip line, climbing towers and such. Along with the usual cabins is a whole village of railroad cars called Caboose Village.  Group comping there is popular.  Of course there was every kind of Off Road Vehicle imaginable heading out on the trails. 
The only drawback to Big Rock Candy Mountain is the location.  That darn mountain completely blocks any type of tower signal so there is no connection to the outside world.  My first thought was 'What! You're kidding, right?' but with everything going on in the world, it was a good time to be out of touch, no 24/7 newscasts, no virus updates, no political posturing, truthfully it was a great break.
We enjoyed meeting real people face to face.  I remember I like people, it's been awhile since we've interacted with folks.   No one seemed to care about social distancing. The only person we spoke to about the virus said it wasn't very prevalent where they lived and they didn't know anyone who had it so they weren't worried.   We found it a rather cavalier attitude ,but everyone seemed to be having a great time.
We have ridden in this area many times, the Paiute trail system is extensive, the trails stretch across desert and mountains alike. As much as we love going up to Utah to ride we agreed this would probably be our last riding adventure.  When we started riding, thirty years ago we were young and able to handle difficult situations in stride.  Now that the years have piled up we aren't quite as comfortable being thirty or forty miles from camp and facing a  possible emergency.  
Always fresh in our minds is the time we walked twenty-eight miles through the desert on a night with no moon.  It was an amazing experience of teamwork and bonding.  We had an unexpected event but we made good choices, we stuck together and yes, we were able to walk all night.  
On this trip we almost laughed when the fuel pump went out on the RZR.  We were cruising right along and then we weren't.  When the fuel pump goes you are at a dead stop and that is it.  We have extra gas but that wasn't going to help.  First thing to do was  get off to the side of the narrow trail we were blocking.  Monty started pushing giving me instructions to steer toward the ditch on the left and not touch the brake.  That was well and good but the ditch was looming large and I panicked and hit the brake.  Once again we were stopped and the  RZR was stuck on a rock.  To Monty's credit he never gets upset with me, he just suggests I take my foot off the brake while he gets it moving again.  When he started hollering 'BRAKE, BRAKE.' I did and we were in a good position on the edge of the ditch.  
Our day had been a great riding day, covering about fifty miles up in the mountains and we were returning to camp across the desert flats.   When the pump went out we were only about a mile from camp and civilization. We never saw anyone else on the trail that day and if this had happened earlier in the we would have been in trouble. We just smiled at each other and said, 'Here we go again, but we got this.' It was a cake walk, we grabbed a couple of water bottles and set off.
Monty had everything he needed to tow the RZR except another OHV to tow it.  When we got to camp we found a guy with a RZR and he was happy to help Monty get ours back to camp.
Our guardian angles have watched over us out there in the back country for many years but we don't want to test their patience.  So you will find the RZR listed on Craig's List, let the younger generation have some fun with it.         
http://carriebonello.com/wp-content/uploads/2020/06/images-19.jpeg
202
249
Carrie Bonello
http://carriebonello.com/wp-content/uploads/2018/06/new-carrie-logo.png
Carrie Bonello
2020-06-13 08:21:30
2020-06-13 08:21:30
Big Rock Candy Mountain