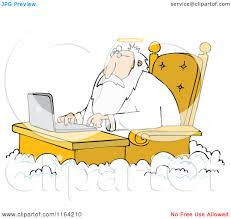 I just finished re-reading A Spool Of Blue Thread by Anne Taylor.  This is a story about several generations of a family, and a house that was loved. There is a death and as friends and family gather for the funeral, several friends come forward to tell a bit about their relationship with the deceased and some of their fond memories.  
When they are through the reverend moves to the lectern and says the following.  
"I didn't know the deceased" he said, "and therefore I don't have the memories that the rest of you have.  But it has occurred to me, on occasion, that our memories of our loved ones might not be the point.  
Maybe the point is their memories—all that they take away with them.  What if heaven is just a vast consciousness that the dead return to  and their assignment is to report on the experiences they collected during their time on earth. 
The hardware store their father owned with the cat asleep on the grass seed, and the friend they used to laugh with till the tears streamed down their cheeks, and the Saturdays when their grandchildren sat next to them gluing Popsicle sticks.  The spring mornings they woke up to a million bird singing their hearts out, and the summer afternoons with the swim towels hung over the porch rail, and the October air that smelled like wood smoke and apple cider, and the warm yellow windows of home when they came in on a snowy night.  
'That's what my experience has been', they say, and it gets folded in with the others—one more report on what living felt like.  What it was like to be alive.  
Not only is this beautifully written, but it gave me pause to think about the possibility that those who have left us are fondly remembering their experiences.  Oh, how I hope this is true!  I have so many wonderful memories that I hope to look back on, friends and family that have meant so much to me.  People who have changed my life for the better.   
If you've ever thought about writing your memoir the task probably seems  overwhelming.   Where to start . . .mom said it was a bright sunny day when they brought me home from the hospital.  That's a great beginning  but then where does it all go?  Looking at the whole picture can seem intimidating  but taking a small piece at a time it is much easier.  
I took advantage of Blue Thread framework and created a Reader's Digest look at a lifetime of my memories.   I started with the house I grew up in and the activities surrounding childhood.  It was easy to move thru playing in the sprinklers with the neighbor kids to the angst of adolescence, we've all been there.  Trying to act like a grown-up, at eighteen, in my newly wed role, learning the ups and down of parenting and of course the grand children. 
I kept it short (hard to believe, I know). Think of it as snippets of life, I didn't use the opportunity to mention funny uncle Harry or reveal that Aunt Helen ran off with the Fuller Brush man or stories my dad told about the depression years.  I'm going to save those stories for another time.
Life on the lighter side, if you will. Life has been good and I'm blessed to have a loving family and friends who enrich my life.  I want to leave that collection of memories for my family to let them know it has been a great journey. 
We have time on our hands now that life has thrown us this curveball called a pandemic.  Why not take some time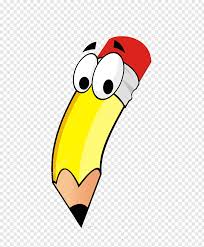 and jot down your feelings or thoughts.   If you keep it short it isn't as daunting as you might think.  Don't complicate it with perfect grammar or spelling, after all, I never let that bother me!  
Do it for fun.
http://carriebonello.com/wp-content/uploads/2020/07/images-27.jpeg
219
231
Carrie Bonello
http://carriebonello.com/wp-content/uploads/2018/06/new-carrie-logo.png
Carrie Bonello
2020-07-23 15:26:12
2020-07-23 15:26:12
On The Far Side