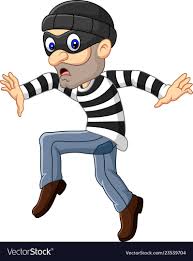 What comes to mind when you hear the words Identity Theft? Stolen wallet, missing credit cards, someone using your social security number, and stomach churning panic? This kind of financial Identity Theft is scary and can happen in an instant. 
How about our personal identity? Who are we? What identify us? Is it our political party? Our religious conviction? Who we were when we held that important job? The fact that people looked to us for advice or leadership can be significant part of our identity.   I think that might be why some folks experience difficulty when they close the office door for the last time. They might ask themselves who am I  now?  After all, the checker at Safeway rarely asks for our advice. 
Neither Monty or I had any trouble leaving our working lives.  Although we both enjoyed the people we worked with and the sense of accomplishment, our big complaint was the whole working thing took all day and we just had other things we wanted to do.  We happily left our working identity behind when the door closed.  
We created our new identity when we started traveling. We became the folks who loaded up a truck camper and headed off to the Florida Keys.  We had so much fun we came home for a month and then headed up to the Pacific Northwest.  We moved from truck camper to a travel trailer to go to Nova Scotia.  Took a 5th wheel to Maine, and our favorite motorhome to do the Northwest and Canada, Maine and Florida, several times.  Traveling by RV became our identity. I wrote a book about our travels for the family and now you can read it in the travel adventures section of this blog.    
But, alas, an identity thief came to our house this week, his name is Age.  Age is an expert thief.  He takes our ability to do the  things we love, that make up our identity, the very essence of who we are. You love tennis, how about shoulder issues, you love to ski, let's hear from the knees.  Age is a mean thief.   
A couple of my recent posts have been stories about finding our motorhome and the trip through Salt River Canyon.  Oh, and don't forget the RV Trip From Hell.  I guess I was really doing some reminiscing.  
After some serious consideration we acknowledged that damn thief, Age, has grabbed hold of us again.  Driving around in something the size of a Pepsi truck was just getting to be too much to handle.  Once the motorhome was parked it was great, just like a tiny house, but getting the beast to the parking place became more work than fun. 
We decided to put the motorhome on the consignment lot.  We've had excellent luck selling things ourselves but the configuration of the driveway and parking at our house didn't lend itself to setting up the motorhome and showing it.   We said goodbye to our much loved RV, it was a sad day, and to be honest I didn't realize I would feel such a loss. We know it was the right decision but it was like saying good bye a good friend and a way of life.  
When we sold the 5th wheel, it was exciting, we were sure we could find the perfect motorhome and we did.  Selling the motorhome feels different.  We aren't sure we will find something smaller and what if the search takes too long, will we be too old to start over again?  
After this recent trip to Colorado we emptied eight years accumulation of stuff from the cabinets, shelves and under coach storage.  It was a lot of stuff, we scrambled around the house looking for extra space to store things. We filled the available space and settled some stuff in the garage.    
With the motorhome moved off the property we had room to get the RZR out of the shed and clean it up for sale.  We knew our trip in June was the last back country riding we would do.  We started riding together thirty years ago,  first double on the dirt bike, then for several years we rode a Suzuki ATV, followed by the Polaris ATV and lastly the RZR side by side.  It has been so much fun and  we have loved it.  But that thief, Age, caught up with us and it just wasn't smart to be by ourselves forty miles from camp. I never doubted Monty would get us back to camp, but I had some doubts I could get us there if needed. That damn thief!
 We were pleased the first couple that came to look at the RZR was really excited to have it.  They recently bought a motorhome and can tow the RZR.  We are happy for them, they have so many adventures to look forward to. 
We have no idea what the next few years will look like.  We are open to all the possibilities.  Maybe a smaller motorhome, after all we know about that, so it would be an easy transition.  Airbnb's or VRBO are another matter.  We've never done that type of thing so we haven't found our comfort zone there yet.  
We are keeping our options open, I'm sure next summer we will be chomping at the bit to get out of Dodge. Maybe we'll book a cruise.  Nah! Neither of us see that in our future.
Maybe by next summer some of the folks who ran out and bought an RV because of the pandemic will decide it was much easier to stay at the Marriott and decide to sell their gently used class C.  We'll be watching the ads!
http://carriebonello.com/wp-content/uploads/2020/09/Unknown-1.jpeg
261
193
Carrie Bonello
http://carriebonello.com/wp-content/uploads/2018/06/new-carrie-logo.png
Carrie Bonello
2020-09-11 12:41:31
2020-09-11 12:41:31
The Identity Thief