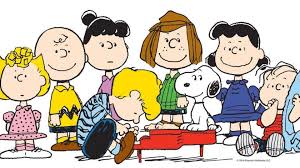 There are a lot of things dividing the country at this time, the continuing pandemic, civil unrest, and  political turmoil.  Life was simpler when all we had to worry about was whether Lucy was finally going to let Charlie Brown kick the football. 
This week we celebrate Charles Shultz and the Peanuts gang, celebrating their 70th anniversary.  Who is your favorite Peanuts character, the one who always perked up your day? The hapless Charlie Brown, Snoopy, Lucy, Linus, Sally, Pig Pen, Peppermint Patty, Marci or Schroeder and his ever present piano.   Every comic strip offered something we could relate to, a slice of everyday life.  Schulz used an assorted cast of children to tackle themes playing out in America that translated the world over. The Peanuts' gang was there, every day,  from 1950's through the 1990's guiding us through the rough spots in life.   
Charlie Brown represented Everyman, and while some saw him as a hapless failure (a baseball team that never wins, the Little Red-Haired Girl who pays him no mind, a kite that gets constantly caught in trees and the  every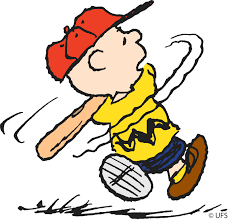 year a sorry little Christmas tree) , Charlie Brown is the eternal optimist. How many times did Lucy lure him into kicking the football and how many times did he actually get to kick it?  That's  preserving, he believed in the good in people, they just didn't always prove him right.  I can understand why Charlie Brown  often asked "What's the meaning of life?"
Lucy, unapologetic, bossy and crabby, was an early feminist character (or mean girl depending on your view).  I felt empathy for Charlie when Lucy taunted him calling him a  Blockhead or sighing Good Grief Charlie Brown. We had to laugh at Lucy's lemonade stand advice, just a nickel for her tough love 'just get over it' advice.
There was some payback when Lucy was obviously smitten with Schroeder, and even though she drapes herself on his  mini piano trying to pry his attention away from practicing Beethoven's sonatas, Schroeder remains oblivious to her charms.  
Linus Throughout the years we could count on Linus to quote scripture from the Good Book.  It tugged at my heart every year when he waited in the pumpkin patch for the Great Pumpkin with his ever-present security blanket.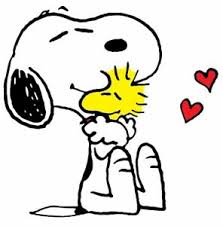 Snoopy, Ya gotta love Snoopy who glosses over Lucy's insults, and as the WWII flying ace he pursues the Red Baron from the top of his dog house.  He attempted to write the great American novel, again from the roof of his dog house, but  his manuscripts were always rejected. He befriends another species in Woodstock, the adorable tiny yellow bird.
Woodstock Woodstock is Snoopy's secretary, his tennis partner, his Beagle Scout, his root-beer drinking buddy–they are each other's best friend. 
Sally – Charlie Brown's younger sister. Sally had a crush on Linus and called  him her "Sweet Babboo".  A term of endearment I use often for Monty and the kids. 
Peppermint Patty was the tomboyish, hippie kid in sandals being raised by a single dad. Her sidekick Marcie called her "Sir" and Schulz always had her in shorts and a shirt while the other female characters wore dresses.
Franklin was the strip's first African American character, introduced in 1968 shortly after the assassination of Martin Luther King, Jr.  I do  remember the character,  José Peterson, who was half Mexican, half Swedish. Maybe this was Schulz's attempt to normalize interracial friendships for young kids, in an era of racial tension that continues today.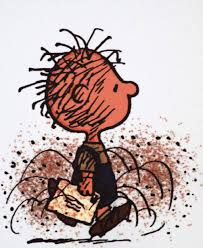 Pig Pen – Traveled in his own personal dust cloud, but he considered it a point of pride that he was cloaked in the 'dust of countless ages.' Heavy thinking for a kid.
Even if you didn't read Charlie Brown in the comic section of the paper you know the gang from their  movies and TV specials.  'A Charlie Brown Christmas', (I love the music for the Christmas special) 'It's the Great Pumpkin, Charlie Brown,' 'A Charlie Brown Thanksgiving,' 'It's the Easter Beagle Charlie Brown,' 'He's Your Dog Charlie Brown.'  Even in the movies there are no adults to take away from these charming kids.  There are greeting cards, books and memorabilia galore to remind us.   There is even a Charles Schulz Museum in Santa Rosa, California.
I find it impossible to pick a favorite character in the gang.  At some level there is an emotional connection to each member.  I'd hate to think I most identify with Lucy! 
Charles Schulz was diagnosed with colon cancer in December of 1999 and passed away in February 2000 the night before his final comic strip appeared.  He is missed.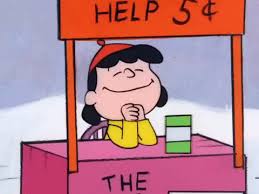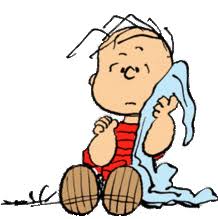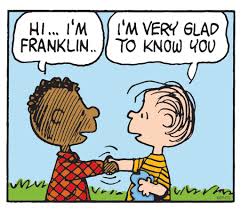 http://carriebonello.com/wp-content/uploads/2020/10/Unknown-5.jpeg
168
300
Carrie Bonello
http://carriebonello.com/wp-content/uploads/2018/06/new-carrie-logo.png
Carrie Bonello
2020-10-08 11:22:55
2020-10-08 14:01:17
The Peanuts Gang Celebrates 70 Years