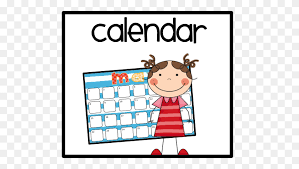 I made my annual trip to find the perfect wall calendar for next year.  Ours hangs on a handy hook in the pantry, perfect for a quick glance  when we grab the coffee in the morning.   I'm sure the younger generation is happy to use their smartphone calendar. But I love picking out a new calendar, what's it going to be this year: song birds,  puppies, kittens, gardens, beaches, or Maxine.  I really love them all, this year I decided on a 2021 National Park calendar.  Monty and I were pleased to see that the only one of the twelve parks we haven't visited  was Denali, in Alaska.  It will be fun to turn the page each month and enjoy reminiscing about time spent at that particular park.  
It is uplifting to have a new calendar, kind of like starting with a clean slate.  There are so many possibilities.  Maybe this will be the year we finally make a trip to Alaska.  I make it a special event to sit down with this years messy calendar and the unblemished new one to mark birthdays for friends and family. I  use a highlighter to circle birthdays and I try to write down how old everyone will be in case it is a biggie birthday or anniversary.   I enjoy reviewing the current calendar to see what fun stuff we did for the year. 
Frankly, the 2020 calendar didn't live up to my expectations even if it did have twelve cute puppies. Everything was looking pretty good until about March when it all came to a screeching halt.  After March there wasn't a single notation for dinner with friends, no lunch dates with my gal friends, no notations for special events, or festivals.  Several doctor appointments were scribbled over with CANCELLED.   Frankly 2020 was a bust.  
Remember when we first heard the word, pandemic in March?  Who knew we'd be cancelling summer festivities for Memorial Day,  July 4th and Labor Day. Now here we entering fall and winter and nothing has really changed. There is no newsletter from TMC announcing the guest speakers for their fall season.   The 2020 calendar has CANCELLED written across the date for the  Fourth Avenue Street Fair and  El Tour De Tucson,  will there even be Christmas without Tucson's Winterhaven Festival of Lights? Wait, no Rodeo or Gem and Mineral Show in February either?  
Thank goodness Monty and I enjoy each others company since we spend all our time together.  Monty's been good about making the effort to call some of his music buddies and I've tried to catch up with friends and keep in touch.  Our kids are busy working, so except for quick texts the conversations are usually limited to the weekends.  My sister and I talk every day and that is a bright spot we look forward to each afternoon.  
At the beginning of the pandemic I thought ZOOM had something to do with Instagram and that put it out of my sphere of computer knowledge.  Who knew that just a couple of weeks later I'd be joining my fitness peeps on Zoom three times a week and loving it.  Monica, our fearless leader and host should be awarded an Emmy for her efforts. She learned Zoom jargon, got a computer set up, dons a microphone and presto we are exercising together, separately, in our own homes.     
Our group of twenty have formed a strong bond and I sure I'm not the only one who plans my week around MWF ZOOM fitness.  The hour long workout is great, Monica is funny, energetic and entertaining,  she selects great music and it is just plain fun.   Even though we participate for the workout, the piece de resistance is the visiting after class.  Monica has set up the meetings to allow an hour after class to chat.  We look like the Brady Bunch on screen and yes sometimes we all talk at once. We know who is expecting a new grand baby, who's watching what on Netflicks, whose reading a good book, but most of all we share friendship. Frankly it is the only good thing to come out of the pandemic.  
There is a new vaccine on the horizon that looks promising but how long before we all have access to it, is anyone's guess. I fear the 2021 calendar will be composed of notes  to buy birthday cards and that's it. I'll still hold MWF mornings for my exercise peeps.     
Frankly I'll be happy to throw away that disappointing 2020 calendar. 
http://carriebonello.com/wp-content/uploads/2020/11/images-4.png
169
299
Carrie Bonello
http://carriebonello.com/wp-content/uploads/2018/06/new-carrie-logo.png
Carrie Bonello
2020-11-13 17:03:56
2020-11-13 17:03:56
The Days Of Our Lives